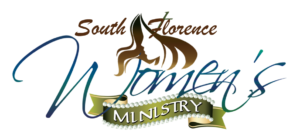 He said to me, "My grace is sufficient for you, for My power is perfected in weakness." Therefore I will most gladly boast all the more about my weaknesses, so that Christ's power may reside in me.
2 Cor. 12:9
Welcome to our Women's Ministry page! As 2 Cor. 12:9 states, " His grace is sufficient for you" and for any other woman who calls on His name. Isn't that amazing? Christ loves us so much that even in our weaknesses His grace gives us strength. We can do anything through His strength! Grace means that he does not identify us by our past mistakes, our ugly attitudes, or our bad days. Our identity is found in Him, all we have to do is turn our hearts and minds over to Him. The lover of our souls welcomes us with open arms. What a blessing!
As women, we desire to get to know you and to love-on you, as Christ has loved on us. We have several special events planned throughot the year with the purpose of reaching women who are in need of knowing the love of our Savior. Sometimes our events are intended to help women connect and build lasting friendships, and sometimes we gather to share in the joy we find in Jesus. Whatever the purpose, we welcome you to join us on this journey.

Our WMU ladies meet on the 2nd Tuesday of each month at 6:30pm. Our next WMU Meeting will be held on August 13th at 6:30pm. Plan to meet in our fellowship hall. Ladies of all ages are welcome to attend, as we learn about and pray for missionaries who are spreading the gospel all over the world.