He said to me, "My grace is sufficient for you, for My power is perfected in weakness." Therefore I will most gladly boast all the more about my weaknesses, so that Christ's power may reside in me.
2 Cor. 12:9
Welcome to our Sisters of Grace page! As 2 Cor. 12:9 states, " His grace is sufficient for you" and for any other woman who calls on His name. Isn't that amazing? Christ loves us so much that even in our weaknesses His grace gives us strength. We can do anything through His strength! Grace means that he does not identify us by our past mistakes, our ugly attitudes, or our bad days. Our identity is found in Him, all we have to do is turn our hearts and minds over to Him. The lover of our souls welcomes us with open arms. What a blessing!
As Sisters of Grace, we desire to get to know you and to love-on you, as Christ has loved on us. We have several special events planned throughout the year with the purpose of reaching women who are in need of knowing the love of our Savior. Sometimes our events are intended to help women connect and build lasting friendships, and sometimes we gather to share in the joy we find in Jesus. Whatever the purpose, we welcome you to join us on this journey.

Our WMU ladies meet on the 2nd Tuesday of each month at 6:30pm. Our next WMU Meeting will be held on August 13th at 6:30pm. Plan to meet in our fellowship hall. Ladies of all ages are welcome to attend, as we learn about and pray for missionaries who are spreading the gospel all over the world.
Our Fall Women's Bible Study will be Kingdom Woman by Dr. Tony Evans. We will meet each Thursday from 6 weeks beginning Sept. 5th from 6-8pm. We will have fellowship time from 6-6:45 with fingerfoods followed by Bible study from 7-8pm. Come spend time with us as we discover that God wants to be the first "Husband" in our lives. We'll learn how our Creator makes, refines, and redeems a kingdom woman, much like a diamond is unearthed, cut, and polished to shine for it's Maker. We will have handouts each week so books are not required. Please sign up if you plan to take part in this heart-opening study.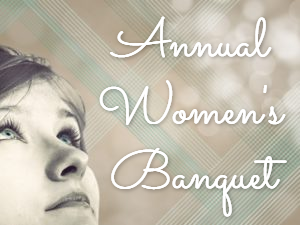 Our Annual SFBC Women's Banquet will be held on Saturday, Oct. 12th at 6pm. This year's theme is Finding Rest In Our Comforter. A sign-up sheet has been posted for ladies who would like to host a table. All proceeds of this year's banquet will go toward the Sleeping In Heavenly Peace Ministry. This ministry provides handmade-wooden beds, mattresses, bedding and a Bible to local children who have no bed of their own. The SC Chapter of Sleeping In Heavenly Peace is based out of West Florence Baptist Church. They have graciously offered their gym as a place to host our banquet. We are excited as this allows us to invite more women to hear an encouraging message from our Guest Speaker, Mrs. Jennifer Almers. Worship will be lead by The Allen Family. This ministry provides handmade-wooden beds, mattresses, bedding and a Bible to local children who have no bed of their own. We will discuss all other details at a brief informational meeting on Aug. 18th after Evening Worship.
I will both lie down in peace, and sleep, for You alone, O Lord, make me dwell in safety. Psalm 4:8