Wednesday Prayer Breakfast
Our weekly Prayer Breakfasts will be at Bazen's
Wednesday morning at 7AM & again at 8AM.
Please come early to order your breakfast.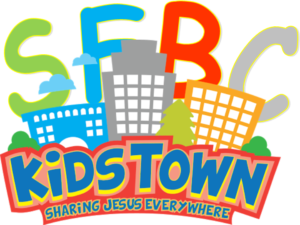 Kids' Worship
Kidstown will start back with our two hour TeamKid beginning August 4th. All kids from 5K-6th grade are invited to come be a part of this exciting time each Sunday evening from 5-7pm as we dive into discipleship applying Biblical truths and activities that help us learn to grow and be more like Jesus.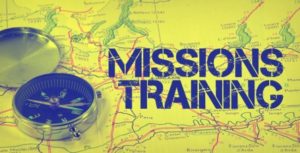 Missions Training
We will begin a new series- Missions Training, on the 1st Wednesday of each month.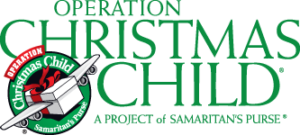 Operation Christmas Child Shoeboxes
We are collecting small notebooks and tablets for Operation Christmas Child during the month of August. If you would like to donate items, they can be placed in the bin at our Welcome Center.
Join Our Choir!
If you desire to worship through song, come on out at 4:15 for choir practice! We'd love to have you sing with us in the choir!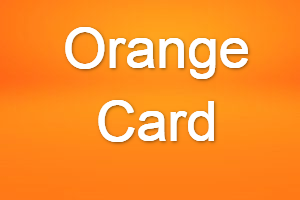 Orange Card Fundraiser
We now have Orange Cards available for $6 each. We are selling these are discount cards to help raise money for KidsTown. They make great gifts, too! You are offered discounts at businesses such as; Burger King, Taco Bell, Papa Johns, Moe's, Maryland Fried Chicken, and many more. Purchase yours today at the Welcome Center!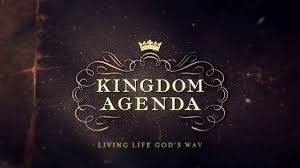 Sunday Night Series
We will begin a new Sunday Evening sermon series- Kingdom Agenda beginning Aug. 11th. Join us in discovering our identity, role, and responsibilities as citizens of God's Kingdom.
Life Groups
What are Life Groups? Life Groups are one way that we can "do life together". We'd love to build relationships with you through Bible study, meals, shared experiences, conversations, serving others together, and being there for each other when a need arises. Our Life Groups will go deeper into the Kingdom Agenda study. A list of available Life Groups with the places and times they meet has been posted on our Connection Board.
Deacons & Wives Retreat
Our Deacons and their wives are invited to sign up to attend this year's retreat being held Aug. 16th & 17th. We will be staying in Concord, NC.
Deacon Ordination
Mr. Travis Martin will be ordained as a Deacon August 18th during our 6pm service. Travis has been serving our church as a Yoke Fellow this past year and is honored to continue his service to the Lord and our church families.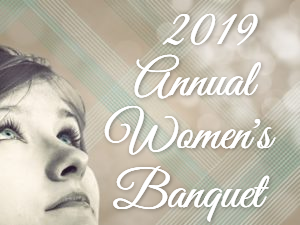 2019 Annual Women's Banquet
Our Annual SFBC Women's Banquet will be held on Saturday, Oct. 12th at 6pm. This year's theme is Resting In The Comforter. A sign-up sheet has been posted for ladies who would like to host a table. Hostesses are responsible for decorating their table, providing dishes for their guests, and selling tickets. All proceeds will go toward the Sleeping In Heavenly Peace Ministry. This ministry provides handmade wooden beds, mattresses, bedding and a Bible to local children who have no bed of their own. We will discuss all other details at a brief informational meeting on Aug. 18th after Evening Worship.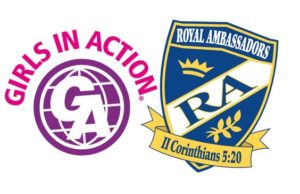 GA & RA Recognition Service
We will be having a GA & RA Recognition Service this Wednesday, Aug. 21st at 7pm. Our kids have been busy all year learning about missionaries around the world who spread the Gospel every day.

Women's Bible Study
Our Fall Women's Bible Study will be Kingdom Woman by Dr. Tony Evans. We'll meet each Thursday evening beginning Sept. 5th from 6-6:45pm for fellowship and food, followed by the Bible study beginning at 6:45. This is a 6-week study teaches women to align and operate themselves under the authority of God in every aspect of their lives. When a Kingdom Woman retires for the evening, a frustrated and worn out devil ought to be saying, "We messed with the wrong woman today."
Email Address Updates
Connect with us on Realm! We are in the process of updating our member information system. Please supply us with your current email address on the attached welcome tab. These may be placed in the offering plate or turned in to the church office. After your information is updated, you will receive a Realm Invite via email. Once the invitation is sent, you can go to your smart phone's play store and download a free mobile app called Realm Connect (blue background with a white diamond/star). Connect will give you the opportunity to communicate with the groups that you are a member of, update your member information, and access your giving record once it's fully up and running.