Our church's phone number is (843) 669- 6496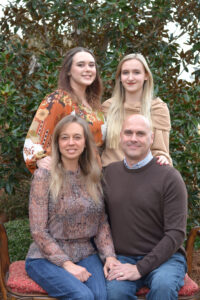 Senior Pastor

– Rev. Jim E. Grigg
Family Pastor

– Pastor J.B. Bowen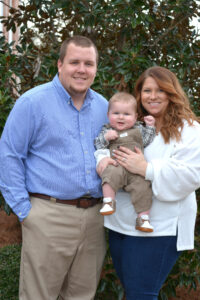 Kidz Director

– Hanna Elmore
Hanna Elmore is our Children's Director here at SFBC which entails birth – 5th grade. She has a heart for helping kids understand the importance of a relationship with Jesus Christ even at a young age. Hanna is the granddaughter of our former pastor, the late Rev. James Howard Allen and has grown up in a Christ centered family, she also had the opportunity of attending a Christian school. As Hanna entered adulthood, she understood how important it was to have that foundation and knowledge based in Christ. It is because of this, that she makes it her mission to work together with families to help kidz build that foundation that will greatly influence the decisions they make for the rest of their lives. Hanna is married to Hunter Elmore and they have a sweet baby boy named Howard Bradley (HB) Elmore. Hunter and Hanna met in church and now they are raising their son in church to instill in him that same foundation.

Our kidZone mission is based in 1 Corinthians 3:11 "Building a foundation in Christ." Here at SFBC, our kidz have opportunities to participate in so many Christ centered activities such as kidz J.A.M., kidz missions, Kidz voice, and much more!! You can stay up to date with kidZone activities and upcoming events on Facebook with "SFBC KidZone." We look forward to seeing you and your kidz here at SFBC!!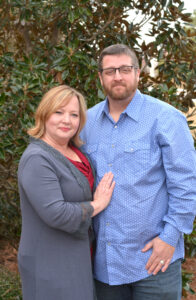 Ministry Assistant– Stephanie Stokes
Stephanie
has been South Florence's ministry Assistant for over 9 years. Stephanie and her husband, Brantley, love the Lord, their family, have a love for ministry and servants' hearts. They would love to welcome you to South Florence Baptist!
Worship Leader– Brittney Wilson
Daycare Director

– Amanda Echols