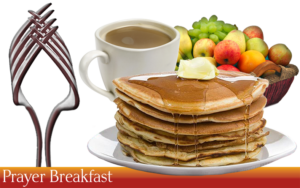 Wednesday Prayer Breakfast
We are excited to be having our Wednesday Prayer Breakfast Meetings. You can meet us at Bazen's Restaurant at 7am. If you are planning to eat, please arrive a few minutes earlier to order your breakfast.
There are over 7,600,000,000 people on this planet.
There are over 328,000,000 people in America.
There are over 5,000,000 people in South Carolina.
We can reach our friends, family, and neighbors for Christ by starting with just ONE.
Life Groups
What are Life Groups? Life Groups are one way that we can "do life together". We'd love to build relationships with you through Bible study, meals, shared experiences, conversations, serving others together, and being there for each other when a need arises.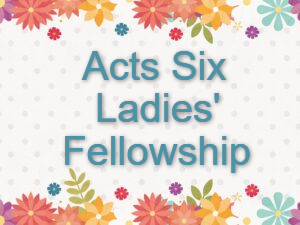 Acts Six Ladies' Fellowship
Acts Six ladies are invited to our April Fellowship. We'll meet in the Fellowship Hall on Monday, Apr. 19th at 1pm. We'll have a devotion, craft, and snacks. Please sign up or let Stephanie know if you are planning to attend.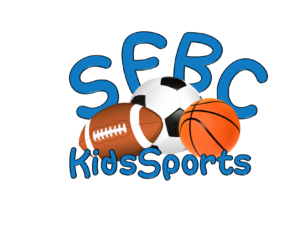 Kids Soccer
Opening Day for KidsSoccer is March 27th. We have games scheduled for the following times:
Mar. 27th @ 10am
Apr. 1st @ 6pm
Apr. 8th @ 6pm
Apr. 10th @ 10am
Apr. 15th @ 6pm
Apr. 17th @ 10am
Apr. 22nd @ 6pm
Apr. 24th @ 10am
Our monthly Women on Mission Meeting will be held on Apr. 13th at 6:30pm. All ladies are welcome!

Fellowship With A Bang
SFBC Men are invited to sign up for a Men's Fellowship Around the Fire on Apr. 16th from 6pm-9pm. We will enjoy fellowship, a campfire, hotdogs, and Bible study. We will also have a Spring Firearms Competition the following weekend, Apr. 23rd-24th. The opening rounds of the skeet competition will be from 6-9pm on Apr. 23rd. Join us as we fellowship and have friendly competitions of skeet, handgun, and rifle shooting beginning at 9am on the 24th. We'll have lunch and a message at noon. Final rounds commence at 1pm. The cost is $5 for all three events. Please see the sign-up sheet for all other details, and please see Kenny Patsches with any questions.
KidsTown Family Picnic
Mark your calendars for a KidsTown Family Picnic being held at Ebenezer Park at 5pm on Saturday, Apr. 17th. We have reserved the shelter in case it rains. Bring a blanket, your picnic basket, and plan to enjoy spending time together as KidsTown families. Please sign up if you are planning to attend.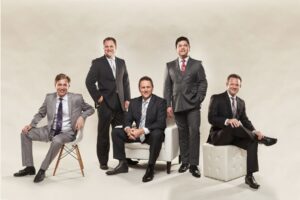 The LeFevre Quartet in Concert
We are looking forward to The LeFevre Quartet being here in concert on Sunday, April 18th at 10am. There is no charge for attending, however we will be taking up a Love Offering. The LeFevre Quartet was formed in 2005. In 2009, they were nominated for a Dove Award for their song, "Big Mighty God." Most of all, they strive to reach others with a message of hope, grace, and salvation through Jesus Christ.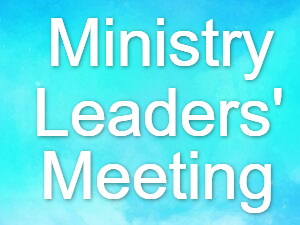 Ministry Leaders' Meeting
We will have a Ministry Leaders' Meeting on Thursday, Apr. 22nd at 6:30pm. We will be planning events and activities for the months of June through August. Please meet with your teams before the meeting.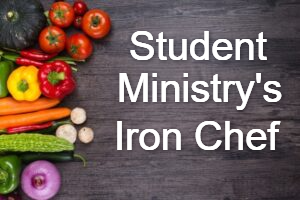 SFBC Student Ministry's Iron Chef Challenge
Students are invited to take part in an Iron Chef Challenge on Friday, April 30th @ 5:30pm. Can your team create a delicious dish with the "secret ingredient"? Whose dish will the judges pick? Get ready for a fun time in the kitchen! Sign up on our Connection Board.
KidsTown Nerf War
Get ready to have some fun at our KidsTown Nerf War Night scheduled for Friday, May 7th at 6:30pm. You can bring your own Nerf gun and bullets if you have them. We'll have pizza for supper. Sign up if you plan to come.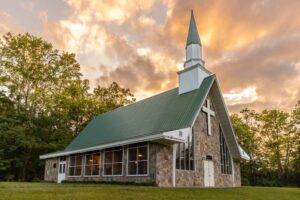 Camp McCall's Men's Encampment
Come enjoy a mountain retreat, the spirit of friendly competition and good fellowship with other men. We will have a speaker and worship in the chapel on Friday evening – surely a mountain top experience! Competitions (on both days) include archery, ping-pong, as well as skeet, pistol and rifle shooting. No matter where you are in your life and faith, this weekend is designed to leave you encouraged and strengthened in knowing God in a deeper way.
The registration fee is $60.00 per person which includes all events and meals except the green fee if you are participating in the golf tournament.
Women's Ministry the DIY Place Experience
Ladies are invited to DIY Place in Florence on May 15th at 11am. The cost will depend on the project you choose. They range in price from You will also need to bring money for lunch afterward.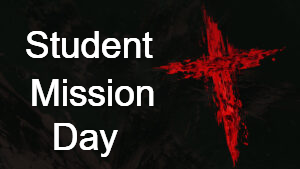 Student Mission Day
Our next Student Mission Day will be Saturday, May 22nd beginning at 10am.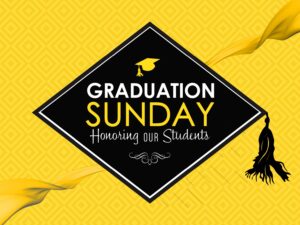 Graduate Recognition
We will have a Graduate Recognition Service on May 23rd at 10am. Please sign your child up if they are graduating from 5K, high school, or college. Please email several pictures of them to stephanie@southflorencebaptist.org by May 14th.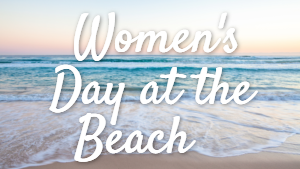 Women's Day at the Beach
Mark your calendars for our annual Women's Day at the Beach which will be held on Saturday, June 5th.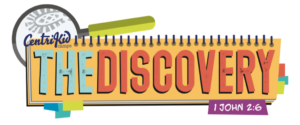 CentriKid
We will be attending CentriKid at Gardner-Webb University next Summer, from June 14th-18th. Kids in grades 3rd-6th are invited to register on Realm. The cost is $309 with a $60 deposit due now. The camp theme is "The Discovery." Campers will discover what it means to be imitators of Christ. We will focus on walking as Jesus walked, obeying as Jesus obeyed, caring as Jesus cared, forgiving as Jesus forgave, and speaking as Jesus spoke.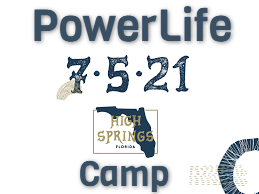 Powerlife Camp
Our students are invited to sign up for PowerLife for a week of powerful worship, Bible study, and fun July 5th-9th. You can sign up through our website or Realm. The cost is $405.00 per person, with a $50 deposit due now.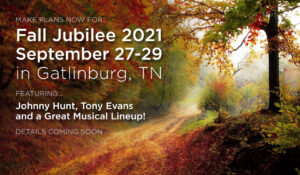 Fall Jubilee
Mark your calendars! The Gatlinburg Fall Jubilee will be held Sept. 27th-30th. Speakers will include Johnny Hunt and Tony Evans. A sign-up sheet has been posted to see if SideKicks are interested in having a trip planned. We do not have exact costs yet. The conference is $109. You will also have a hotel room charge. Please see Mrs. Juanita Purvis with any questions or if you are interested in attending.