Wednesday Prayer Breakfast
(We are looking forward to having our weekly prayer breakfast meetings again soon. We will make an announcement after the covid-19 restrictions have been lifted.)
Our weekly Prayer Breakfasts will be at Bazen's
Wednesday morning at 7AM & again at 8AM.
Please come early to order your breakfast.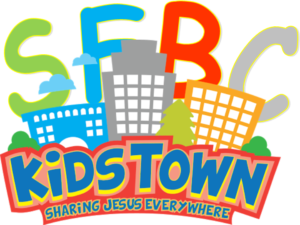 Kids' Worship
Kidstown offers two hour TeamKid each sunday evening. All kids from 5K-6th grade are invited to come be a part of this exciting time each Sunday from 5-7pm as we dive into discipleship applying Biblical truths and activities that help us learn to grow and be more like Jesus.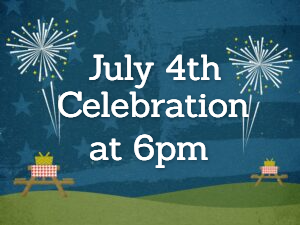 july 4th Celebration
We will have a 4th of July Celebration beginning at 6pm on the 4th. You are invited to come out to celebrate our country's birthday during a much needed time of fellowship. we'll have food, singing, a water slide, games, todd the Balloon Guy, ice cream, and fireworks!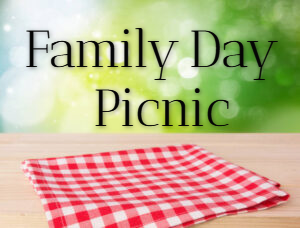 We will be having a family day picnic on saturday, july 18th beginning at 11am at cheraw state park in cheraw, sc. You are invited to come enjoy the day with us swimming, playing on the playground, playing volleyball, games, hiking, etc. please bring your own lunch. we will be providing hot dogs and drinks for everyone who signs up.
Life Groups
What are Life Groups? Life Groups are one way that we can "do life together". We'd love to build relationships with you through Bible study, meals, shared experiences, conversations, serving others together, and being there for each other when a need arises.
A Choice To Make Pregnancy
Resource Center's
Baby Bottle Campaign
We will be taking part in A Choice To Make Pregnancy Resource center's Baby Bottle Campaign beginning June 21st. Bottles will be available for members to take home and fill with change, cash, or checks. The bottles will be presented and prayed over on Sunday morning, August 2nd.
You may also donate online at achoicetomake.org.
There are over 7,600,000,000 people on this planet.
There are over 328,000,000 people in America.
There are over 5,000,000 people in South Carolina.
We can reach our friends, family, and neighbors for Christ by starting with just ONE.
Join Our Choir!
If you desire to worship through song, come on out at 4:00 on Sunday Afternoons for choir practice! We'd love to have you sing with us in the choir!
A Woman Who Doesn't Quit Bible Study
Our Women's Ministry invites all ladies to attend the Bible study A Woman Who Doesn't Quit by Nicki Koziarz. We will meet on Thursday evenings at 6:30pm for 6 sessions. A date will be announced once restrictions have been lifted due to the COVID-19 Guidelines. We'll walk through the book of Ruth, focusing on the five practical habits that kept her eyes on God. Join us as we learn to follow through on our commitments, create space for the movement of God and release control to Him, embrace the grace of refinement, invest in the world with joy, cultivate an unbreakable spirit, and refuse to give up on our heart's deepest desires. We will use smallgroup.com each week. Books are not required but can be ordered for those who would like to have them. Please sign up if you plan to take part in this study. If you would like to purchase a book for $13.99, please note that below as well.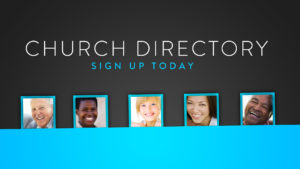 Church Directory Pictures
Lifeway portrait sessions for our church directory have been moved to September 17th-19th. you may stop by the Connection Desk to sign up for a time slot.
Email Address Updates
Connect with us on Realm! We are in the process of updating our member information system. Please supply us with your current email address on the attached welcome tab. These may be placed in the offering plate or turned in to the church office. After your information is updated, you will receive a Realm Invite via email. Once the invitation is sent, you can go to your smart phone's play store and download a free mobile app called Realm Connect (blue background with a white diamond/star). Connect will give you the opportunity to communicate with the groups that you are a member of and update your member information.