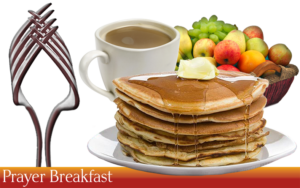 Wednesday Prayer Breakfast
We are excited to be having our Wednesday Prayer Breakfast Meetings. You can meet us at Bazen's Restaurant at 7am. If you are planning to eat, please arrive a few minutes earlier to order your breakfast.
There are over 7,600,000,000 people on this planet.
There are over 328,000,000 people in America.
There are over 5,000,000 people in South Carolina.
We can reach our friends, family, and neighbors for Christ by starting with just ONE.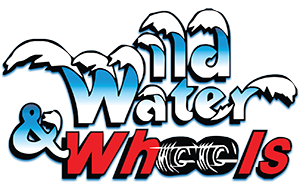 Wild Water & Wheels Mondays
Would you like to spend your Mondays this Summer at Wild Water & Wheels with some of your church family? Season passes are $73.49 each. Kids 2nd grade and younger must have a parent accompany them. These passes also cover Myrtle Waves.
A Choice To Make Baby Bottle Campaign
We are partnering with A Choice To Make with their Baby Bottle Campaign again this year. It's as simple as taking a baby bottle home and filling it with money. Bring the bottles back on Father's Day, June 20th. This isn't just money. You are a partner in the life-changing work of meeting the physical and spiritual needs of men and women facing an unplanned pregnancy. Your support reaches hundreds of people through education programs, abortion recovery counseling, pregnancy testing, ultrasounds, and supplies mothers and children with the support they need. They need you!
Life Groups
What are Life Groups? Life Groups are one way that we can "do life together". We'd love to build relationships with you through Bible study, meals, shared experiences, conversations, serving others together, and being there for each other when a need arises.
Church-Wide Florence RedWolves Game
You're invited to sign up to enjoy watching the Florence RedWolves play the Macon Eggs on June 10th at 7pm. They will be playing at Sparrow Stadium in florence. Tickets are $10 per person and need to be reserved by May 30th.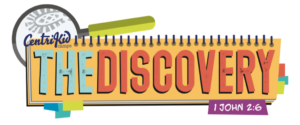 CentriKid
We will be attending CentriKid at Gardner-Webb University next Summer, from June 14th-18th. Kids in grades 3rd-6th are invited to register on Realm. The cost is $309 with a $60 deposit due now. The camp theme is "The Discovery." Campers will discover what it means to be imitators of Christ. We will focus on walking as Jesus walked, obeying as Jesus obeyed, caring as Jesus cared, forgiving as Jesus forgave, and speaking as Jesus spoke.

SideKicks Lunch at Fullers
SideKicks are invited to enjoy lunch at Fuller's Old Fashioned BBQ in Pembroke, NC on June 19th. We'll meet here at 10am for our 11:30 reservations. Dutch treat. If you are riding the bus, please note that on the sign up sheet.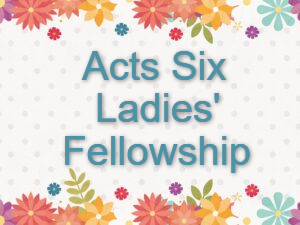 Acts Six Ladies' Fellowship
Acts Six ladies are invited to our June Fellowship. We'll meet in the Fellowship Hall on Monday, June 21st at 1pm. We'll have a devotion, craft, and snacks. Please sign up or let Stephanie know if you are planning to attend.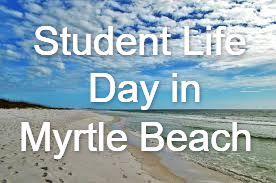 Student's Day Trip to Myrtle Beach
Student's are invited on a day trip to Myrtle Beach on Thursday, June 24th. We plan to leave the church at 10am. Sign up if you'd like to come along.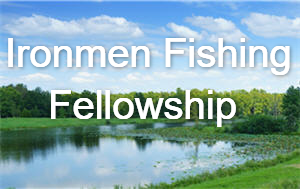 We are planning an IronMen Fishing Trip for Saturday, June 26th. We'll be fishing at Matt Carroway's family pond. We'll begin at 8am and provide lunch. We plan to end the event at 5pm. Please sign up if you are planning to attend.
Concrete & Cranes VBS
Ready, set, VBS! We'll have our church-wide VBS June 27th– July 1st. A light dinner will be served at 6pm with classes running from 6:45-8:45pm. We'll have classes for all ages! If you'd like to help, please speak with Mrs. Janet Ham. We'll be having a Share Day on June 22nd to invite friends and neighbors to this year's VBS.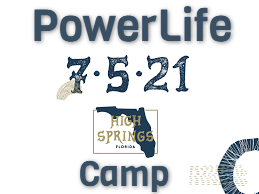 Powerlife Camp
Our students are invited to sign up for PowerLife for a week of powerful worship, Bible study, and fun July 5th-9th. You can sign up through our website or Realm. The cost is $405.00 per person, with a $50 deposit due now.
Our monthly Women on Mission Meeting will be held on July 13th at 6:30pm. All ladies are welcome!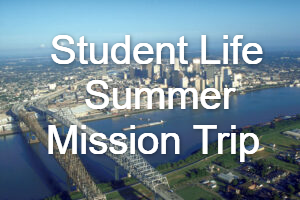 Student Mission Trip
Students in the 7th through 12th grades are invited to take part in our Summer Mission Trip to Louisiana. We'll be serving in New Orleans from July 24th-31st. If you'd like to attend, please speak with Pastor Ryan.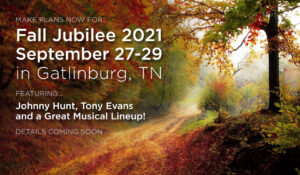 Fall Jubilee
Mark your calendars! The Gatlinburg Fall Jubilee will be held Sept. 27th-30th. Speakers will include Johnny Hunt and Tony Evans. A sign-up sheet has been posted for those who want to attend. The conference is $109. You will also have a hotel room charge which is broken down below. Please see Mrs. Juanita Purvis with any questions or if you are interested in attending.
Hotel Room Costs: 3 nights (Check out on Sept. 30th)
1 Person Per Room : $405.00
2 People Per Room : $202.50
3 People Per Room : $135.00
4 People Per Room : $101.25
(Please remember to add the $109 Conference Cost)