6th Virtual Worship at 7pm
10th Virtual Worship at 10am & 6pm
13th Virtual Worship at 7pm
15th Student Winter Retreat
17th Virtual Worship at 10am & 6pm
Ministry Leaders' Meeting at 4pm
20th Virtual Worship at 7pm
24th Worship in person at 10am
Life Group Leaders' Meeting at 7pm
Family Worship in person at 6pm
27th Student Worship in person at 7pm
Adult Study on Facebook & Youtube at 7pm
28th College Worship at 7pm
30th Acts Six Men's Fellowship at 12pm
31st Worship in person at 10am
Family Worship in person at 6pm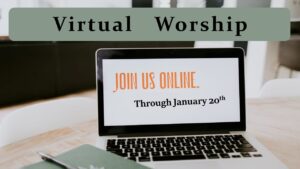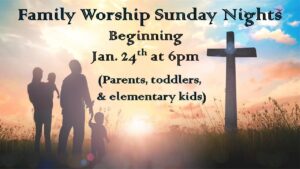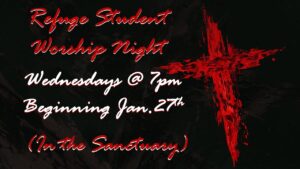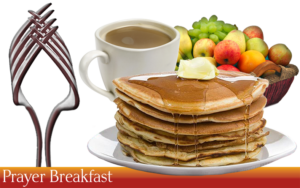 Wednesday Prayer Breakfast
Update** We will not be having Prayer Breakfast on Dec. 23rd through Jan. 20th.
We are excited to be having our Wednesday Prayer Breakfast Meetings. You can meet us at Bazen's Restaurant at 7am. If you are planning to eat, please arrive a few minutes earlier to order your breakfast.
There are over 7,600,000,000 people on this planet.
There are over 328,000,000 people in America.
There are over 5,000,000 people in South Carolina.
We can reach our friends, family, and neighbors for Christ by starting with just ONE.
College Worship Night
College students are invited to a night of worship on January 28th at 7pm in the Worship Café.
School House BBQ Fundraiser
Our Refuge Students will be working at the School House BBQ Restaurant in Scranton on Saturday, Feb
. 6th for lunch & dinner. Come on out, get some great food, and support our youth! Students can sign up for a time to serve.
Our monthly Women on Mission Meeting will be held on Feb. 9th at 6:30pm. All ladies are welcome!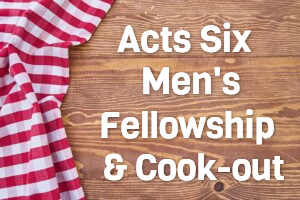 Acts Six Men's Fellowship
Our Acts Six Men are invited to a fellowship on

Jan. 30th at 12pm. Come enjoy a time of Bible study. We'll have a great time of fellowship and enjoy cooking out. Please sign up if you plan to attend.
Super Bowl Celebration
You're invited to our annual Super Bowl Celebration on Feb. 7th. We will have the big game playing in our fellowship hall beginning at 6:30pm. We will not be serving food this year due to covid concerns. we will be social distancing and ask that you sit with your family. Pastor Jim will share a Half-Time devotion in the sanctuary after our Talent Show.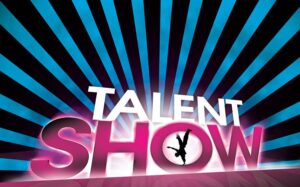 Annual Talent Show
Our annual Talent Show will be held on Sunday, Feb. 7th beginning at 7pm. If you would like to participate, please contact Mrs. Janet Ham or the church office.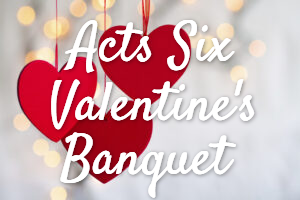 Acts Six Valentine's Banquet
Our Acts Six members are invited to a Valentine's Banquet on Feb. 14th after Morning Worship. There is no cost to you. Please sign up or contact Stephanie in the church office if you plan to attend.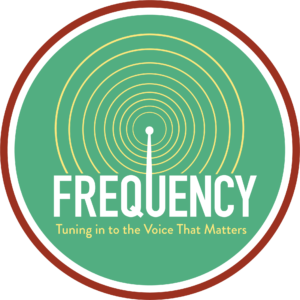 Refuge Student Winter Retreat
Refuge Students are invited to sign up for "Frequency," our Winter Retreat being held in Myrtle Beach, SC, the weekend of February 19th-21st, 2021. The cost is $200 per student with a $50 deposit due now. The cost includes all materials, and most meals. Students will be responsible for their meals traveling to and from the retreat.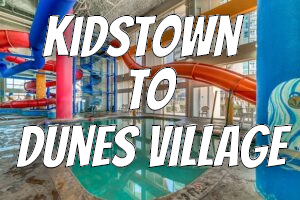 KidsTown @ Dunes Village
KidsTown Kids are invited for an overnight trip to Dunes Village Indoor Water Park in Myrtle Beach, SC on Feb. 26th – 27th. Kids 2nd-6th grade can attend without parents. They will be sharing rooms so the cost of the trip is $50 per kid, which includes lodging and food. Younger kids are welcome to attend as long as a parent comes with them. Want to enjoy a weekend with your kids all in one room? You are welcome to join us, but will be responsible for the total cost of your room and food.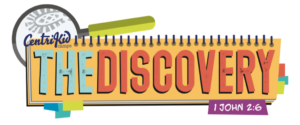 CentriKid
We will be attending CentriKid at Gardner-Webb University next Summer, from June 14th-18th. Kids in grades 3rd-6th are invited to register on Realm. The cost is $309 with a $60 deposit is required by Feb.3rd. The camp theme is "The Discovery." Campers will discover what it means to be imitators of Christ. We will focus on walking as Jesus walked, obeying as Jesus obeyed, caring as Jesus cared, forgiving as Jesus forgave, and speaking as Jesus spoke.
Life Groups
What are Life Groups? Life Groups are one way that we can "do life together". We'd love to build relationships with you through Bible study, meals, shared experiences, conversations, serving others together, and being there for each other when a need arises.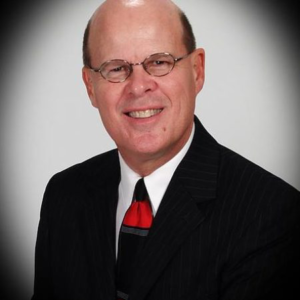 Spring Revival 2021
We invite you to join us for Spring Revival on March 7th-10th. Our guest speaker will be evangelist Rick Coram from Jacksonville florida. We are excited to have Rev. Coram back at South Florence. Rev. Coram has been in ministry since 1974 and has been an evangelist for the past 28 years.
Our revival services will be:
March 8th-10th at 7pm each evening