Wednesday Prayer Breakfast
Our weekly Prayer Breakfasts will be at Bazen's
Wednesday morning at 7AM & again at 8AM.
Please come early to order your breakfast.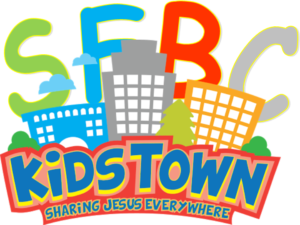 Kids' Worship
Kidstown offers two hour TeamKid each sunday evening. All kids from 5K-6th grade are invited to come be a part of this exciting time each Sunday from 5-7pm as we dive into discipleship applying Biblical truths and activities that help us learn to grow and be more like Jesus.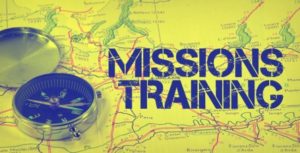 Missions Training
We will begin a new series- Missions Training, on the 1st Wednesday of each month.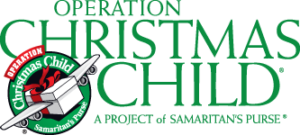 Operation Christmas Child Shoeboxes
Thank you so much for donating to Operation Christmas Child! We have been able to pack 135 boxes so far!
Join Our Choir!
If you desire to worship through song, come on out at 4:00 for choir practice! We'd love to have you sing with us in the choir!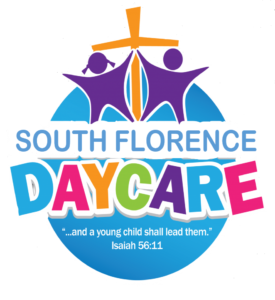 SFBC Daycare Position
Do you love working with children? we have an open full-time teaching position open in our daycare. If interested, please contact the office or our Daycare Director, Mrs. Amanda Echols.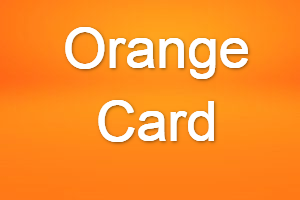 Orange Card Fundraiser
We now have Orange Cards available for $5 each. We are selling these are discount cards to help raise money for KidsTown. They make great gifts, too! You are offered discounts at businesses such as; Burger King, Taco Bell, Papa Johns, Moe's, Maryland Fried Chicken, and many more. Purchase yours today at the Welcome Center!
Life Groups
What are Life Groups? Life Groups are one way that we can "do life together". We'd love to build relationships with you through Bible study, meals, shared experiences, conversations, serving others together, and being there for each other when a need arises.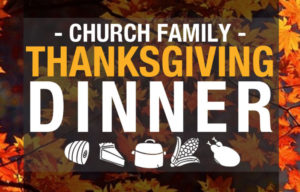 Thanksgiving Dinner & Service
We will be having a Thanksgiving Dinner & Service this Tuesday, Nov. 26th at 5:30pm. Please sign up on our Connection Board if you plan to celebrate Thanksgiving with us so that we will have enough food prepared.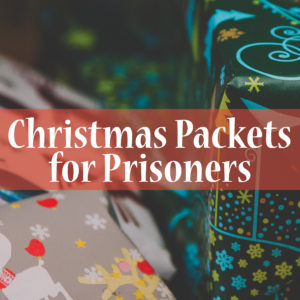 WMU Collecting Christmas
Packets For Prisoners
Our Women's Mission Union is collecting items to be placed in Christmas Packets for residents at our local jail. If you would like to donate items, please bring them to the church by Tuesday, Nov. 26th. Items can be placed in the brown bin at our Welcome Center or given to Mary Lynn Kleinknecht. Items to be included in each packet are: One black non-retractable pen ( no wire clips, no other color pen), One writing tablet no larger than 5" 1/2 x 8" (no wire bound or composition books), One adult toothbrush (individually factory-sealed, no multi-packs), Five first-class #10 stamp-embossed envelopes (from US Post Office), Two rolls of hard candy like LifeSavers, Mentos, Breath Savers (No Smarties, SweetTarts, Necco Wafers, Rolos, Starburst, or TicTacs), One 3.2 oz to 6pz bar of soap (no travel size or unwrapped bars), One 4 oz-6oz toothpaste, One gallon size zipper bag (no other kind of bag).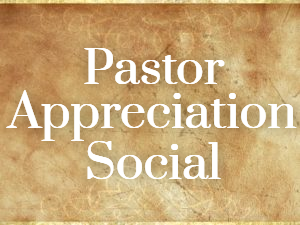 Pastor Appreciation Social
We will be having a Pastor Appreciation Social for Pastor Jim & Pastor Ryan on Dec. 1st after Evening Worship. Members are asked to please provide a finger-food or covered dish.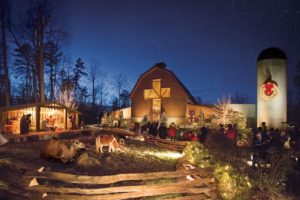 SideKicks' Christmas Road Trip
The Sidekicks are invited on a roadtrip to Charlotte, NC on Friday, Dec. 13th. We are planning to have a great day of great food, fellowship, and inspiration. We will be eating at The Cheesecake Factory and then go to the Billy Graham Library & Museum.
We will leave the church at 9am and return around 11:00pm. If you would like to go, you must sign up by Nov. 20th so that reservations can be made. The only cost at the Billy Graham Library will be $8 if you choose to ride in a horse drawn carriage. Please sign up on our connection board.
Children's Christmas Play
Our Children will be performing The nazareth evening News on Dec. 15th at 6pm. Children's choir practice is each sunday at 4pm in kidstown. anyone who would like to sing or have a speaking part needs to please see our play leaders during practice. any age is welcome to take part.
Refuge student Winter Retreat
Refuge students are invited to attend our 2020 Winter Retreat "Unashamed", Jan. 17th – 20th. We are called to live with confidence in the face of trials and opposition, but many Christ-followers are living in fear and shame, apologizing for their beliefs. come join us in learning how The gospel gives us the ability to live with boldness in a world that opposes everything about God. The cost is $125 per student. a $50 deposit is due by Nov. 3rd with the final balance due Dec. 1st.
"For I am not ashamed of the Gospel, because it is the power of God that brings salvation to everyone who believes, first to the Jew, and also to the Greek. For in it God's righteousness is revealed from faith to faith, just as it is written: The righteous will live by faith." Romans 1:16-17
Email Address Updates
Connect with us on Realm! We are in the process of updating our member information system. Please supply us with your current email address on the attached welcome tab. These may be placed in the offering plate or turned in to the church office. After your information is updated, you will receive a Realm Invite via email. Once the invitation is sent, you can go to your smart phone's play store and download a free mobile app called Realm Connect (blue background with a white diamond/star). Connect will give you the opportunity to communicate with the groups that you are a member of and update your member information.