A Message From Our Pastor
South Florence Baptist Church is a very special and close family. We truly love and care for one another. to watch our church in action, calling and checking on each other, brings our Lord and Savior great glory!
Our president along with the CDC has asked that there be no gatherings of more than 10 people. Being responsible Christians, we want to do our part in protecting lives, so that the Coronavirus will not spread so quickly in our area. Saying this, during the month of March we will postpone all church activities. Our Sunday Morning service will be livestreamed at 9am on facebook. We will not have live streaming for Sunday evening, but will have it on Wednesday nights at 7pm.
Our church office will be open from 9am until 3pm Monday through Friday. You can call the church office if you have a prayer request or need that we can possibly meet.
We also ask for you to send your tithe by mail, bring it by the church office, or by clicking the "give" link at the top of this page. If you are interested, you can call your bank and set up a bank draft from your account. If you have any questions on this, call the church office and we'll try to help.
This is an unusual time for us all, so, remember God does not give us the Spirit of fear, but of power, and of love, and of a sound mind. We will make it through this together, keeping our eyes on Jesus.
Before I close, please remember to check on the elderly. If they have a need, please let the church know so we can do our very best to meet it. If they do not know how to work a computer, please offer to help them watch the livestream, or watch it with them.
I pray you all have a great and safe week, and remember to watch us on facebook tomorrow night.
Pastor Jim
Wednesday Prayer Breakfast
Our weekly Prayer Breakfasts will be at Bazen's
Wednesday morning at 7AM & again at 8AM.
Please come early to order your breakfast.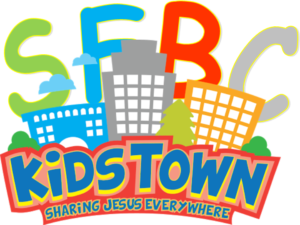 Kids' Worship
Kidstown offers two hour TeamKid each sunday evening. All kids from 5K-6th grade are invited to come be a part of this exciting time each Sunday from 5-7pm as we dive into discipleship applying Biblical truths and activities that help us learn to grow and be more like Jesus.
Life Groups
What are Life Groups? Life Groups are one way that we can "do life together". We'd love to build relationships with you through Bible study, meals, shared experiences, conversations, serving others together, and being there for each other when a need arises.
roups will be going deeper into the Sunday Evening series – Connected: My Life In The Church, by Thom Rainer. A list of available Life Groups is posted on our Connection Board.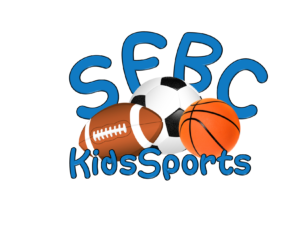 KidSports Spring Soccer
We will be having KidSports Soccer this Spring. Children who will be 3yrs old by April 1st through 6th graders are invited to take part. The cost is $30 per child which includes shin guards, socks, shorts, and a shirt. Evaluations will be held Feb. 22nd and 29th from 10am-12pm. Please see our KidsSports page for registration forms or you can receive a paper form from our Connection Desk.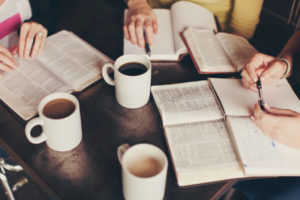 WMU Meeting
All ladies are invited to attend our monthly Women on Mission Meeting being held Tuesday, Apr. 14th at 6:30pm.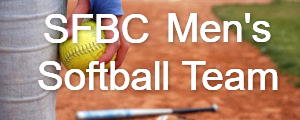 Church League Men's Softball
Men are invited to sign up to play on our SFBC Softball Team. You must be at least 16 yrs old to play. Practice will be held at 9pm on Mar. 10th & 17th at Ebenezer Park. Our first game will be Mar. 23rd. All players will be required to attend a devotional before each game. Please see Pastor Ryan if you have any other questions.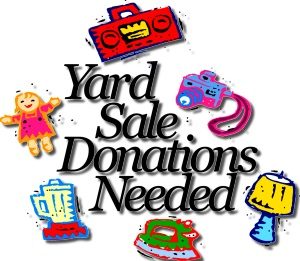 Refuge Student Yard Sale
We are having a Yard Sale Fundraiser for our Refuge Students. If you would like to donate items to be sold please contact Troi gasque. Our tentative date is Apr. 11th but this may change depending on what our restrictions are due to the COVID-19 virus.
There are over 7,600,000,000 people on this planet.
There are over 328,000,000 people in America.
There are over 5,000,000 people in South Carolina.
We can reach our friends, family, and neighbors for Christ by starting with just ONE.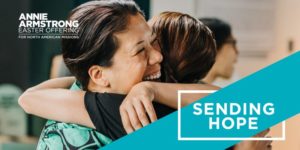 Annie Armstrong Easter Offering
No matter where you are or what you do, as a Christian, the priority is the gospel. That's why we send thousands of missionaries across the U.S. and Canada to share Christ with those who have no hope. With over 273 million people in North America who don't know Jesus, the need for praying, giving and going is still great. The mission is far from finished. This is why we partner with the North American Mission Board and give to the Annie Armstrong Easter Offering. 100% of this offering supports missionaries through mobilization, church planting and evangelism.
Join Our Choir!
If you desire to worship through song, come on out at 4:00 on Sunday Afternoons for choir practice! We'd love to have you sing with us in the choir!
A Woman Who Doesn't Quit Bible Study
Our Women's Ministry invites all ladies to attend the Bible study A Woman Who Doesn't Quit by Nicki Koziarz. We will meet on Thursday evenings at 6:30pm for 6 sessions. A date will be announced once restrictions have been lifted due to the COVID-19 Virus. We'll walk through the book of Ruth, focusing on the five practical habits that kept her eyes on God. Join us as we learn to follow through on our commitments, create space for the movement of God and release control to Him, embrace the grace of refinement, invest in the world with joy, cultivate an unbreakable spirit, and refuse to give up on our heart's deepest desires. We will use smallgroup.com each week. Books are not required but can be ordered for those who would like to have them. Please sign up if you plan to take part in this study. If you would like to purchase a book for $13.99, please note that below as well.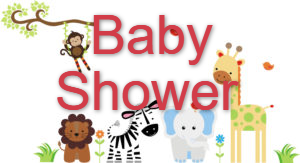 Polston Twins Baby Shower
You are invited to a church-wide baby shower in honor of Josh & Lacey Polston and their twin sons. The shower will be held in our Fellowship Hall on Apr. 5th at 4:30pm.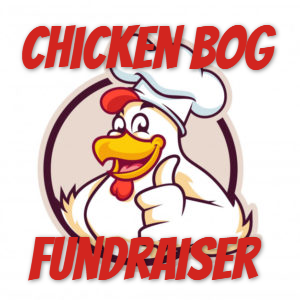 Refuge Chicken Bog Fundraiser
Refuge Students are planning to have a Chicken Bog Fundraiser on Apr. 30th to help with Summer camp costs. This date may change to to the COVID-19 virus restrictions but we will update you if so. Plates are $7 each with chicken bog, slaw, green beans, and bread. Please see Troi Gasque to purchase a plate or to help with the fundraiser in any way.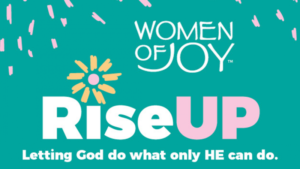 The Women of Joy Conference
WOJ will be held May 1st-3rd in Myrtle Beach. Those who signed up to attend need to pay the remaining conference balance by Mar. 8th, please. If you have any questions, please speak with Jennifer Isgett.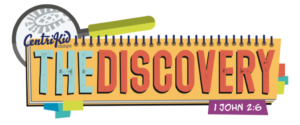 CentriKid Camp 2020
Calling all 3rd-6th graders! We will be attending CentriKid at Gardner-Webb University the week of June 8th-12th. This year's theme is The Discovery. Campers will discover what it means to be imitators of Christ. Jesus is the ultimate example that we should follow as Christians and we will be taking a look at scriptures that help us know Jesus and walk as Jesus walked. The cost will be $309 per child. A $60 deposit is due now. Children have the opportunity to take part in some fundraising to help with camp costs. Please sign up below if your child plans to attend camp.
VBS Save The Date
Our 2020 VBS will be held June 14th-18th. This year's theme is Concrete & Cranes. Our theme verse is Philippians 1:6 — Being confident of this, that He who began a good work in you will carry it on to completion until the day of Jesus Christ.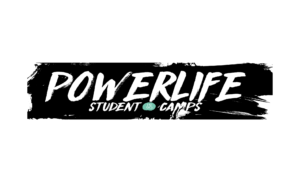 PowerLife 2020
Refuge students are invited to attend PowerLife Camp July 6th-10th at Camp Kulaqua in High Springs, Florida. This year's theme is Anchored to the Truth. The camp cost is $400 with a $60 deposit due now.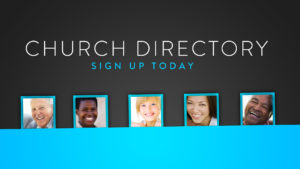 Church Directory Pictures
Lifeway portrait sessions for our church directory have been moved to September 17th-19th. you may stop by the Connection Desk to sign up for a time slot.
SideKicks' Fall Jubilee Conference Trip
Sidekicks (55+)are invited to sign up to attend The Fall Jubilee Conference Sept. 28th-30th in Gatlinburg, TN. We have reserved 40 conference spots and rooms at The Hampton Inn Gatlinburg Historic Nature Trail. The following cost will include the conference fee and hotel room:

4 People per room – $199.63 per person / 3 People per room – $233.17 per person
2 People per room – $300.26 per person / 1 Person per room – $501.51 per person
(We must have 10 rooms total to qualify for this pricing. Right now, we have 10 rooms with a King bed and 8 rooms with 2 queen beds reserved.) The sign-up deadline is Apr. 26th. A $40 conference deposit is due by May 24th with the remaining conference balance of $59 due by June 21st. Juanita Purvis will get with you on the hotel payments after April 26th.
Email Address Updates
Connect with us on Realm! We are in the process of updating our member information system. Please supply us with your current email address on the attached welcome tab. These may be placed in the offering plate or turned in to the church office. After your information is updated, you will receive a Realm Invite via email. Once the invitation is sent, you can go to your smart phone's play store and download a free mobile app called Realm Connect (blue background with a white diamond/star). Connect will give you the opportunity to communicate with the groups that you are a member of and update your member information.