Wednesday Prayer Breakfast
Our weekly Prayer Breakfasts will be at Bazen's
Wednesday morning at 7AM & again at 8AM.
Please come early to order your breakfast.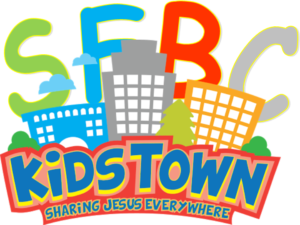 Kids' Worship
Kidstown offers two hour TeamKid each sunday evening. All kids from 5K-6th grade are invited to come be a part of this exciting time each Sunday from 5-7pm as we dive into discipleship applying Biblical truths and activities that help us learn to grow and be more like Jesus.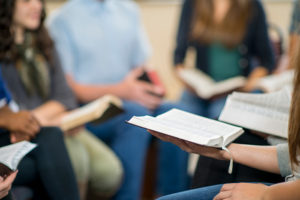 Young Adult Class
We invite all young adults who are not currently attending a Sunday School class to join us each Sunday morning at 8:45 upstairs in Room 220 upstairs.
Life Groups
What are Life Groups? Life Groups are one way that we can "do life together". We'd love to build relationships with you through Bible study, meals, shared experiences, conversations, serving others together, and being there for each other when a need arises.
roups will be going deeper into the Sunday Evening series – Connected: My Life In The Church, by Thom Rainer. A list of available Life Groups is posted on our Connection Board.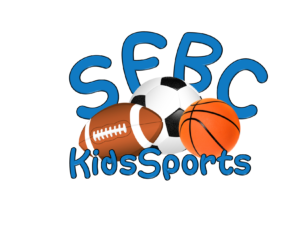 KidSports Spring Soccer
We will be having KidSports Soccer this Spring. Children who will be 3yrs old by April 1st through 6th graders are invited to take part. The cost is $30 per child which includes shin guards, socks, shorts, and a shirt. Evaluations will be held Feb. 22nd and 29th from 10am-12pm. Please see our KidsSports page for registration forms or you can receive a paper form from our Connection Desk.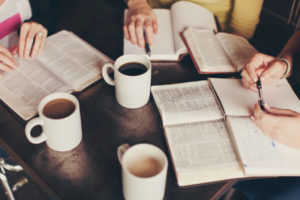 WMU Meeting
All ladies are invited to attend our monthly Women on Mission Meeting being held Tuesday, Mar. 10th at 6:30pm.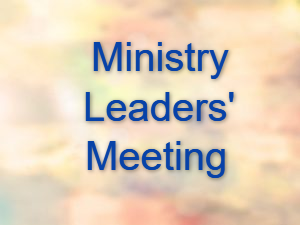 Ministry Leaders' Meeting
Our quarterly Ministry Leaders' Meeting will be held on Saturday, Feb. 29th at 9am. You will be discussing the calendar for March-May. Please meet with your teams ahead of the Leaders' Meeting.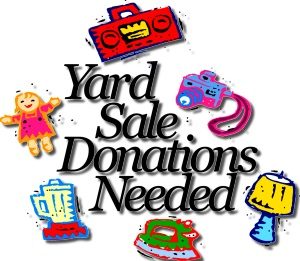 Refuge Student Yard Sale
We are having a Yard Sale Fundraiser for our Refuge Students on Saturday, Mar. 21st. If you would like to donate items to be sold please drop them off at 5:30pm on the following dates: Feb. 20th & 27th, Mar. 5th, 12th, and 19th.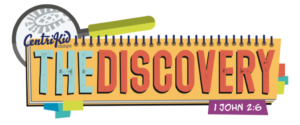 CentriKid Camp 2020
Calling all 3rd-6th graders! We will be attending CentriKid at Gardner-Webb University the week of June 8th-12th. This year's theme is The Discovery. Campers will discover what it means to be imitators of Christ. Jesus is the ultimate example that we should follow as Christians and we will be taking a look at scriptures that help us know Jesus and walk as Jesus walked. The cost will be $309 per child. A $60 deposit is due by Feb. 2nd. Children have the opportunity to take part in some fundraising to help with camp costs. Please sign up below if your child plans to attend camp.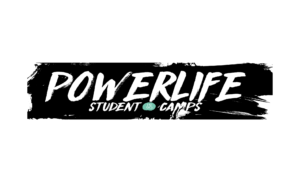 PowerLife 2020
Refuge students are invited to attend PowerLife Camp July 6th-10th at Camp Kulaqua in High Springs, Florida. This year's theme is Anchored to the Truth. The camp cost is $404 with a $60 deposit due by Mar. 1st.
There are over 7,600,000,000 people on this planet.
There are over 328,000,000 people in America.
There are over 5,000,000 people in South Carolina.
We can reach our friends, family, and neighbors for Christ by starting with just ONE.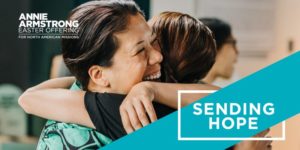 Annie Armstrong Easter Offering
No matter where you are or what you do, as a Christian, the priority is the gospel. That's why we send thousands of missionaries across the U.S. and Canada to share Christ with those who have no hope. With over 273 million people in North America who don't know Jesus, the need for praying, giving and going is still great. The mission is far from finished. This is why we partner with the North American Mission Board and give to the Annie Armstrong Easter Offering. 100% of this offering supports missionaries through mobilization, church planting and evangelism.
Join Our Choir!
If you desire to worship through song, come on out at 4:00 for choir practice! We'd love to have you sing with us in the choir!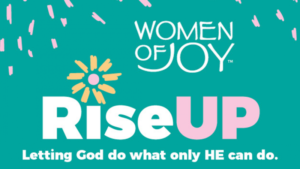 The Women of Joy Conference
WOJ will be held May 1st-3rd in Myrtle Beach. Those who signed up to attend need to pay the remaining conference balance by Mar. 8th, please. If you have any questions, please speak with Jennifer Isgett.
VBS Save The Date
Our 2020 VBS will be held June 14th-18th. This year's theme is Concrete & Cranes. Our theme verse is Philippians 1:6 — Being confident of this, that He who began a good work in you will carry it on to completion until the day of Jesus Christ.
Email Address Updates
Connect with us on Realm! We are in the process of updating our member information system. Please supply us with your current email address on the attached welcome tab. These may be placed in the offering plate or turned in to the church office. After your information is updated, you will receive a Realm Invite via email. Once the invitation is sent, you can go to your smart phone's play store and download a free mobile app called Realm Connect (blue background with a white diamond/star). Connect will give you the opportunity to communicate with the groups that you are a member of and update your member information.