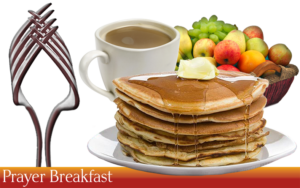 Wednesday Prayer Breakfast
We are excited to be having our Wednesday Prayer Breakfast Meetings again! You can meet us at Bazen's Restaurant for the 7 or 8am Prayer time. If you are planning to eat, please arrive a few minutes earlier to order your breakfast.
American Gospel
Wednesday evening Series
The gospel message of Christ crucified has always been offensive. in our culture, it is common for preachers to soften the offense of the cross, and the attributes of God that are displayed in the person and work of Jesus Christ. American Gospel: Christ Crucified explores how the paths of post-modernism and progressive Christianity lead to a different Gospel, and a God created in our own image.
We will be watching American Gospel- Christ Crucified beginning September 2nd at 7pm. We will break this down into 20-25 minute segments over the next few weeks. There will be a time of open discussion After each segment.
Those who attend the service will be able to watch in the Sanctuary. Those who tune in on facebook live will need to watch via youtube or netflix. We encourage you to then connect with us on facebook live for the discussion portion.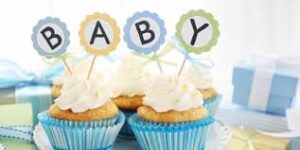 Baby Shower for Pastor Ryan & Kara Willis
We'd like to celebrate the Soon-to-be Family of 3 with a church-wide baby shower on Sunday, Oct. 4th from 4-5:30pm. Our cooking team will prepare a delicious meal. If your family is planning to attend, please sign up at the Connection Desk. Our cooking team will be preparing the food so we need an idea of how many to plan for. The Willis Family is registered at Babylist.com.
There are over 7,600,000,000 people on this planet.
There are over 328,000,000 people in America.
There are over 5,000,000 people in South Carolina.
We can reach our friends, family, and neighbors for Christ by starting with just ONE.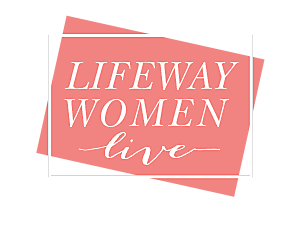 You are invited to sign up and attend Lifeway Women Live, a simulcast event being hosted here at South Florence Baptist on Saturday, September 26th from 8:30am-3:30pm. We will go deep into Bible study with some of our favorite Christian authors and speakers. Speakers include Jen Wilkin, Beth Moore, Kelly Minter, Jackie Hill Perry, Jennifer Rothschild, Priscilla Shirer, Angie Smith, and Kiristi Mclelland. Brooke + Boggs will lead us in worship on the big screen.
The cost is $10 which can be paid online or at the church's Connection Desk. The last day to sign up will be Sept. 18th. The link to sign up is listed below.
Space will be limited due to social distancing guidelines and you will be required to wear a face mask until seated in our Sanctuary in an effort to protect our most vulnerable ladies.
<iframe src="https://onrealm.org/SouthFlorenceBa/PublicRegistrations/Event?linkString=NWQ0MTBiMGQtMzM0MC00MzAxLTkxNGYtYWMwNzAxM2I0NDIx&congregantView=true&hideNav=true" width="100%" max-width="1050″ height="700″ style="overflow: auto;" data-mce-style="overflow: auto;"></iframe>
Life Groups
What are Life Groups? Life Groups are one way that we can "do life together". We'd love to build relationships with you through Bible study, meals, shared experiences, conversations, serving others together, and being there for each other when a need arises.