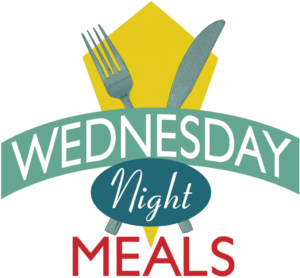 Wednesday Night Supper
Please see the Connection Board for a menu of the next several weeks' dinners. Supper is served from 5:30-6:30pm. The cost is $5 per person with a $20 per family maximum. Please sign up on the Connection Board if your family will be eating. Signing up helps us make sure we have plenty of food available.
There are over 7,600,000,000 people on this planet.
There are over 328,000,000 people in America.
There are over 5,000,000 people in South Carolina.
We can reach our friends, family, and neighbors for Christ by starting with just ONE.
Life Groups
What are Life Groups? Life Groups are one way that we can "do life together". We'd love to build relationships with you through Bible study, meals, shared experiences, conversations, serving others together, and being there for each other when a need arises.
Our new series, Making Space – Doing What Matters Most, begins Apr. 24th. This is an 8 week study about making space in our lives to do the right things at the right time with the right people. That's a recipe for wisdom! Wisdom is applying the right truth at the right time in the right way, which produces abundant life for ourselves and others. The result of walking in wisdom is a satisfied life, not a hurried life.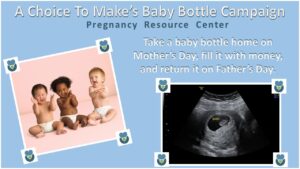 A Choice To Make Baby Bottle Campaign
We are partnering with A Choice To Make Pregnancy Crisis Center with their Baby Bottle Campaign again this year. It's as simple as taking a baby bottle home on Mother's Day, filling it with money, and bringing the bottle back on Father's Day. This isn't just money. You are a partner in the life-changing work of meeting the physical and spiritual needs of men and women facing an unplanned pregnancy. Your support reaches hundreds of people through education programs, abortion recovery counseling, pregnancy testing, ultrasounds, and supplies mothers and children with the support they need.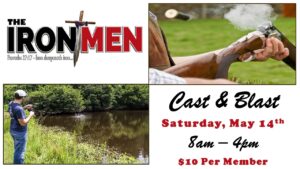 IronMen Cast & Blast
Men are invited to sign up for Cast & Blast on Saturday, May 14th! We will enjoy a day of fishing and skeet shooting. Skeets will be provided but you will need to bring your own shells. We will have 12 gauge shells available for purchase if you forget or need more. If you will be fishing, please bring your own rod and equipment. We will be bank fishing only, no boats allowed. The pond is stocked with bass and bream so prepare accordingly. The event begins at 8am for fishing, skeet shooting will start at 10am, lunch will be provided at 12:30pm, and we will wrap up at 4pm. Prizes will be awarded for 1st, 2nd, and 3rd place for skeet. There will be a prize for the biggest fish and for the most fish caught. The cost will be $10 per church member. First time guests are free.
https://onrealm.org/SouthFlorenceBa/PublicRegistrations/Event?linkString=OGFhYzc0OWItODhiNy00ZGVlLTkzZWQtYWU4NDAxODA3ZTM0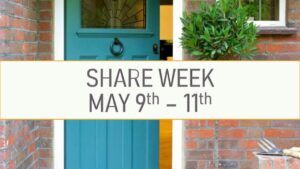 Share Week
Mark your calendar for Share Week taking place May 9th – 11th. Please sign up if you plan to go out with us to share the Gospel around a local neighborhood. We will follow up with a Neighborhood Block Party on Saturday, May 21st from 11am-2pm.
Church-Wide Baby Shower
You are all invited to a church-wide baby shower on Sunday, May 15th at 4pm to celebrate Baby Girl Jones! Austin & Gaitlyn are registered on babylist.com.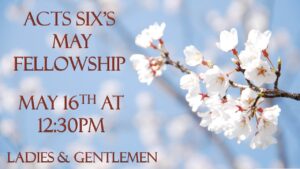 Acts Six Ministry Fellowship
Our May Acts Six Ministry Fellowship will be held May 16th at 12:30pm. We'll be having a devotion, snacks, and craft time. Please sign up if you plan to attend. This is for our ladies and gentlemen.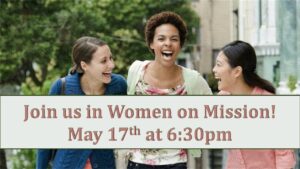 May's WMU Meeting
All ladies are invited to our monthly Women on Mission meeting being held Tuesday, May 17th at 6:30pm.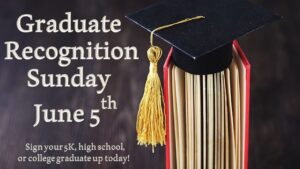 Graduate Recognition
We will have a Graduate Recognition Service on June 5th at 10am. Please sign your child up if they are graduating from 5K, high school, or college. Please email several pictures of them to stephanie@southflorencebaptist.org by May 22nd. We will be taking up a Love Offering on this day, which will be split between the high school graduates.
VBS 2022
Spark Studios: Created in Christ –
Designed for God's Purpose
June 5th – 9th
Show kids the beautiful truth! Kids will learn that God's creativity didn't stop in Genesis. The Master Artist is working to redeem, reclaim, and transform us – His creation – to the design He planned for us. Kids will see the beautiful truth that they are god's workmanship as they learn to use their talents to bring glory to Him.
You're invited to join us for Vacation Bible School from Sunday, June 5th through Thursday, June 9th. We will begin at 6pm each evening with a meal. Classes will begin at 6:45pm and conclude at 8:45pm. We ask that you register by Wednesday, june 1st.
VBS is open to people of all ages! We offer children's programming for older 3's through 5th grade and student programming for youth who have completed the 6th grade through 12th. In addition, we offer adult Bible study each night. nursery for ages up to 3yrs old will be provided for VBS workers and adults attending classes.
Click the Link below to Register:
https://onrealm.org/SouthFlorenceBa/PublicRegistrations/Event?linkString=NmVmZTRhMzEtZWRiZS00MTRkLThiOTQtYWU5MDAwZWVjOGI2
Have your student join us for camp June 27th- July 2nd. This year we will be attending FUGE Camps at North Greenville University! The total cost of the trip is $324, with a $60 deposit due 2/20. This year's camp theme is "Matchless One". The cost includes all meals except for 1 meal on the way to camp and wone meal on the way back. If you want your student to have a week where they encounter Christ and grow in knowledge and love of the Lord, look no further than camp this summer!
CentriKid Camp
Is your kid in 3rd-5th grade? If so, we'd love to have them join us for Centrikid Camp this summer, July 15-17! Centrikid is a high energy, Jesus focused camp, where kids get to learn about Jesus in fun and exciting ways. This year we will be attending a session that takes place Friday through Sunday. The total cost of the trip is $169, with a $75 deposit due now.