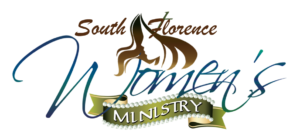 We welcome you to join us as we learn who we are in Christ, the power
of prayer,
how to deal with everyday situations and problems,
and the call to witness
to others about
the Good News
of Jesus Christ.
We have monthly meetings, special events,
and semi-annual studies designed just for women.
WMU: (The Second Tuesday of each month.)
Women's Missionary Union is designed for the women
of SFBC to grow in fellowship
and love for
God and one another.
They are dedicated to supporting missions
through prayer, giving, and service.