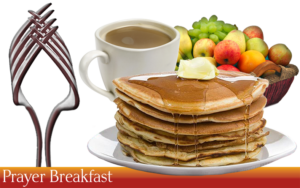 Wednesday Prayer Breakfast
We are excited to be having our Wednesday Prayer Breakfast Meetings again! You can meet us at Bazen's Restaurant for the at 7am. If you are planning to eat, please arrive a few minutes earlier to order your breakfast.
There are over 7,600,000,000 people on this planet.
There are over 328,000,000 people in America.
There are over 5,000,000 people in South Carolina.
We can reach our friends, family, and neighbors for Christ by starting with just ONE.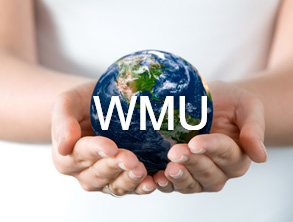 November's WMU Meeting
All ladies are invited to attend our monthly Women on Mission meeting on Nov. 10th at 6:30pm.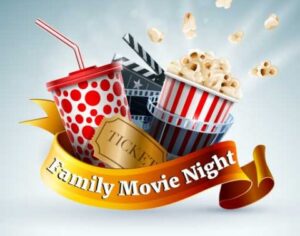 Church-Wide Fall Festival
Mark your calendars for our Fall Festival on October 31st beginning at 6pm. We'll be having a Family Movie Night, a Children's Costume Contest, and trunk-or-treat with candy for the kids to take home. Donations of individually wrapped candy will be greatly appreciated and can be dropped off at The Connection Desk in our foyer.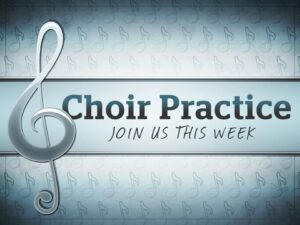 Choir Practice
Join us for Choir practice each Sunday at 4:30pm. Please see Brittney Wilson if you are interested in joining our church's music ministry.
Children's Christmas Practice
Children will begin practicing on Sunday afternoons at 5:15pm for our Christmas program beginning on October 18th. Please plan to meet in the Fellowship Hall.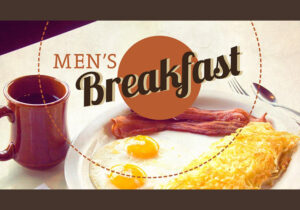 Church-Wide Ironmen's Breakfast
IronMen are invited to sign-up for a church-wide Men's breakfast on November 8th from 7:30-8:30am.
Fall Vendor Show
You are all invited to our Fall Vendor Show Fundraiser on Saturday, Nov. 7th beginning at 8:30am. The entry cost is $3 per person with children ages 10 and under getting in free. All proceeds will help offset the cost of our Refuge Students' Winter Retreat. Enjoy items from local vendors, including: Scentsy, Jenny Lynn's Fearfully & Wonderfully Made Boutique, Pampered Chef, Paparazzi Jewelry, Gourmet Cupboard, Tupperware, Livy Shay Boutique, Stuck on You Creations, Color Street Nails, and Hello Salsa.
Operation Christmas Child
If you would like to donate items for Operation Christmas Child please place them in the brown bin at our Connection Desk.
Operation Christmas Child Shoebox Suggestions
All Ages-
Toys! Start with a central item that a child will cherish, like a beautiful doll, a deflated ball with pump, or a plush stuffed animal. Then add quality items like cars, musical instruments, puzzles, jump ropes, etc.
School Supplies such as pencils, pens, crayons, notebooks, coloring books, etc.
Non-Liquid Hygiene Items such as toothbrushes, bar of soap, washcloths, combs, etc.
Accessories such as socks, hats, t-shirts, flip-flops, hair bands, sunglasses, etc.
Personal Notes and photo of you and your family or group. If you include your name and address, the child may be able to write back.
Younger Children-
Blankets, sticker and picture books, blocks, finger puppets, pages of colorful stickers.
Older Children-
Small tools, tape measures, sewing kits, fabric squares, solar calculators, rulers, scissors, jewelry, etc.
** Please DO NOT include used or damaged items, war related items such as toy guns, knives, or military figures, seeds, chocolate or food, liquids or lotions, vitamins or medications, breakable items, aerosol cans, hand sanitizer, toothpaste, candy, gum, or drink mixes.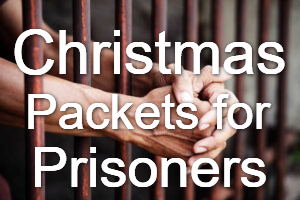 Christmas Prisoner Packets
Our WMU will be collecting items to put together Christmas Prisoner Packets for our local jail. Our goal is to complete 60 packets. A sign-up sheet has also been posted for anyone who would like to donate specific items. Items will have to be turned in by Nov. 18th.
Each Packet Must Include The Following :
One Black non-retractable pen
(no wire clip and no other color pen)
One junior legal writing tablet
(no larger than 5" x 8" and no wire bound)
One Adult Toothbrush
(Individually factory-sealed, no multi-packs)
Three First-Class #10 Stamp
Embossed Envelopes (Purchased at USPO)
Two Rolls of Candy
(LifeSavers, Mentos, Breath Savers type)
One 3.2-6 oz. Bar of Soap (no travel size)
One 4-6 oz. Toothpaste
Please note the change in number of First Class
stamp embossed envelopes.
Please place items in a one gallon zip lock bag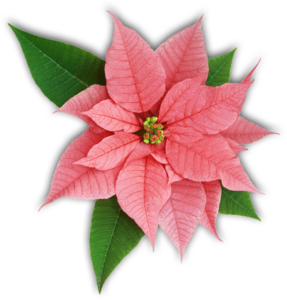 Poinsettias for Christmas
If you would like to purchase poinsettias "In Memory" or "In Honor" of someone please come by the Connection Desk. They will be used to decorate the Sanctuary during this Christmas Season. The $12, 6.5" pots are available in red, white, pink, marbled, and jingle bell. The $23, 8" pot or $25 hanging basket is available in red. Proceeds help the South Florence High School Choraliers.
Orders and Payments must be made by Nov. 1st.
Life Groups
What are Life Groups? Life Groups are one way that we can "do life together". We'd love to build relationships with you through Bible study, meals, shared experiences, conversations, serving others together, and being there for each other when a need arises.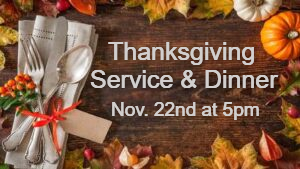 Thanksgiving Service & Dinner
Member are invited to attend our Thanksgiving Service and Meal. The Service of Thanks will begin at 5:00pm with the meal following. The church will be providing the meal, however, members are asked to please provide a dessert to share. When you sign up at our Connection Desk, please note next to your name if you will be willing to provide a dessert to share.