Wednesday Prayer Breakfast
Our weekly Prayer Breakfasts will be at Bazen's
Wednesday morning at 7AM & again at 8AM.
Please come early to order your breakfast.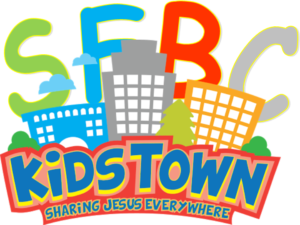 Kids' Worship
Kidstown offers two hour TeamKid each sunday evening. All kids from 5K-6th grade are invited to come be a part of this exciting time each Sunday from 5-7pm as we dive into discipleship applying Biblical truths and activities that help us learn to grow and be more like Jesus.
Refuge student Winter Retreat
Refuge students are invited to attend our 2020 Winter Retreat "Unashamed", Jan. 17th – 20th. We are called to live with confidence in the face of trials and opposition, but many Christ-followers are living in fear and shame, apologizing for their beliefs. come join us in learning how The gospel gives us the ability to live with boldness in a world that opposes everything about God. The cost is $125 per student.
"For I am not ashamed of the Gospel, because it is the power of God that brings salvation to everyone who believes, first to the Jew, and also to the Greek. For in it God's righteousness is revealed from faith to faith, just as it is written: The righteous will live by faith." Romans 1:16-17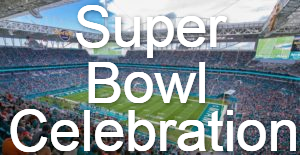 Super Bowl Celebration
We'll be having our Super Bowl Celebration on Sunday, Feb. 2nd. This will begin with a hot dog & hamburger meal at 6pm. We'll have our Annual Talent Show in the Sanctuary at 7pm. Anyone who would like to be in the talent show can contact Janet Ham at 843-206-1198. Pastor Jim will be delivering a message during halftime following the talent show.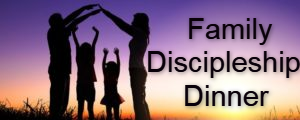 Family Discipleship Dinner
We will be having a Family Discipleship Dinner for parents on Friday, Feb. 7th at 7pm in our Fellowship Hall. The focus will be equipping parents to live out their faith in the home, to influence their children for Christ. Our guest speaker will be Chad Cofield. There will be no cost. Please sign up on our Connection Board if you plan to attend.
Childrens' Mission Day
Our associational Children's Mission Day will be held here on Saturday, Feb. 8th at 10am. Children will be filling bags with requested items and making cards for some senior citizens who participate with Meals On Wheels. Requested items are: toothpaste, toothbrushes, small bottles of mouthwash, socks, gloves, paper towels, toilet paper, and snacks.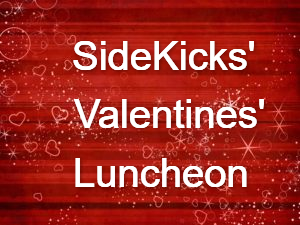 SideKicks
If you are 55yrs old or older, you are a SideKick. We invite all SideKicks to enjoy a meal and sweet time of fellowship together on Feb. 8th . We plan to leave the church at 11am to head to Fuller's BBQ Restaurant in Pembroke, NC. (Each person is responsible for the cost of their own meal.)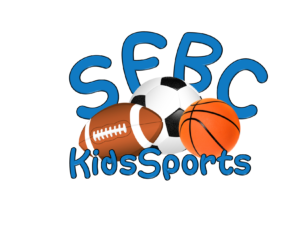 KidSports Spring Soccer
We will be having KidSports Soccer this Spring. Children who will be 3yrs old by April 1st through 6th graders are invited to take part. The cost is $30 per child which includes shin guards, socks, shorts, and a shirt. Evaluations will be held Feb. 22nd and 29th from 10am-12pm. Please see our KidsSports page for registration forms or you can receive a paper form from our Connection Desk.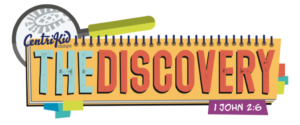 CentriKid Camp 2020
Calling all 3rd-6th graders! We will be attending CentriKid at Gardner-Webb University the week of June 8th-12th. This year's theme is The Discovery. Campers will discover what it means to be imitators of Christ. Jesus is the ultimate example that we should follow as Christians and we will be taking a look at scriptures that help us know Jesus and walk as Jesus walked. The cost will be $309 per child. A $60 deposit is due by Feb. 2nd. Children have the opportunity to take part in some fundraising to help with camp costs. Please sign up below if your child plans to attend camp.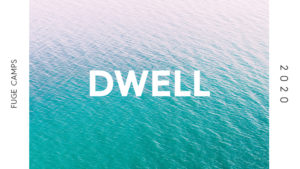 Fuge Camp 2020
Refuge Students are invited to sign up to attend Fuge camp this summer at North Greenville University. We have so many things grabbing at our attention that we often feel overwhelmed, drained, and empty. Come join us at fuge camp as we discover how to dwell with God and rest in His presence. Spending time with the Lord changes everything. Camp cost is $304.00 with a $60.00 deposit due by Jan. 26th. There will be opportunities for students to earn money to help with camp costs.
Life Groups
What are Life Groups? Life Groups are one way that we can "do life together". We'd love to build relationships with you through Bible study, meals, shared experiences, conversations, serving others together, and being there for each other when a need arises.
roups will be going deeper into the Sunday Evening series – Connected: My Life In The Church, by Thom Rainer. A list of available Life Groups will be posted on our Connection Board next Sunday. We'll begin the week of Feb. 9th.
Join Our Choir!
If you desire to worship through song, come on out at 4:00 for choir practice! We'd love to have you sing with us in the choir!
Email Address Updates
Connect with us on Realm! We are in the process of updating our member information system. Please supply us with your current email address on the attached welcome tab. These may be placed in the offering plate or turned in to the church office. After your information is updated, you will receive a Realm Invite via email. Once the invitation is sent, you can go to your smart phone's play store and download a free mobile app called Realm Connect (blue background with a white diamond/star). Connect will give you the opportunity to communicate with the groups that you are a member of and update your member information.